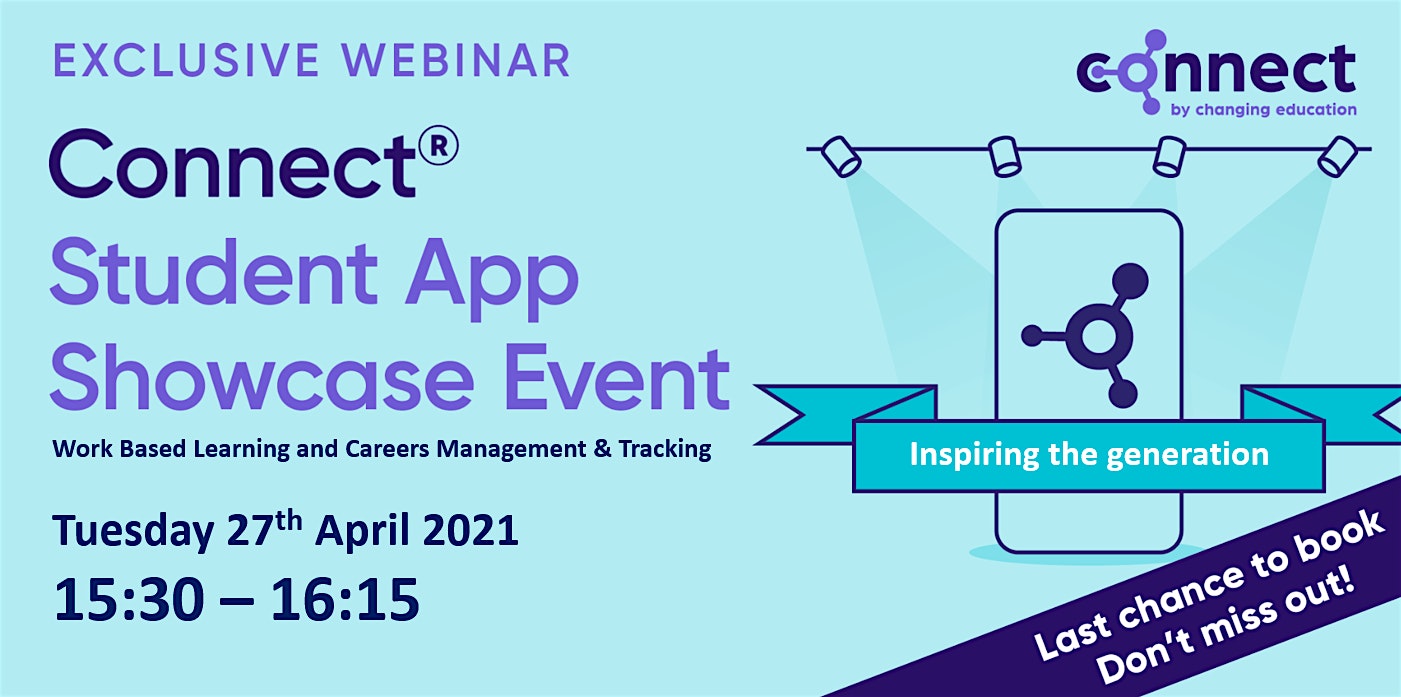 Get ConnectEd with our Mobile App
Get connected with our mobile app
The Changing Education Group is proud to present a series of webinars to support you in making the most of our partnership whilst harnessing our leading software platform and mobile app.
The Changing Education team will explore how the student-facing App enables learners to effectively manage, track and communicate all aspects of work-based learning and career provision. this includes:
1. What is the CONNECT Mobile App? 0.50
2. Why did we create the CONNECT App? 1.40
3. How does a student access the App? 3.31
4. Work Placement Tracking. 6.33
5. Careers Programmes Tracking. 18.40 
6. Resource Centre. 29.46
We have received your contact details and request.
We are now reviewing it and will get
back to you within 48 hours.