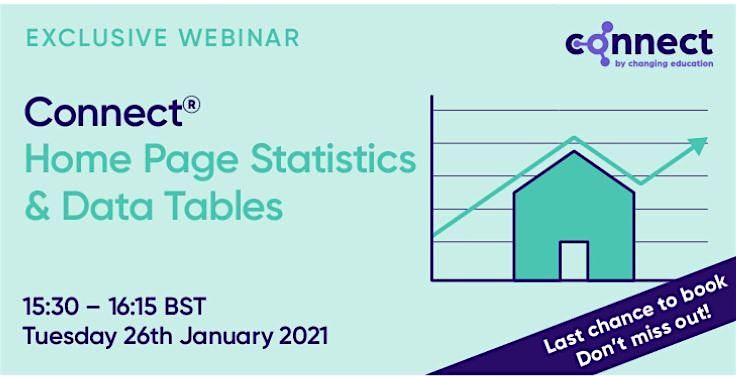 CONNECT – Home Page Statistics & Data Tables
CONNECT – Home Page Statistics and Data Tables
This is your opportunity to learn more about the Connect Software functionality, including key developments which have been designed to enhance the user journey. Through our market research phase, we have improved user functionality.
Why should I watch the video?
This week's webinar will concentrate on navigating the Dashboard and Department Home Page Statistics. In addition, we will focus on the Work Placement Status tables and how staff can effectively manage, track, evaluate and report on all aspects of work-based learning and careers provision.
Key Points:
Dashboard Work Placement Progress Reports
1. Unplaced, Assigned, Active, Completed Placement Activity
2. Employer/Student Feedback Tracker
3. Attendance Tracker
4. Self-Placement Tracker
5. Organisational Progress Tracker
6. Employability Skills Tracker
7. Employer Engagement Statistics
8. Careers and Work-Related Activity Report
9. Dashboard Data Filtering
10. Dashboard Exports and Reports
11. Status Tables
We have received your contact details and request.
We are now reviewing it and will get
back to you within 48 hours.