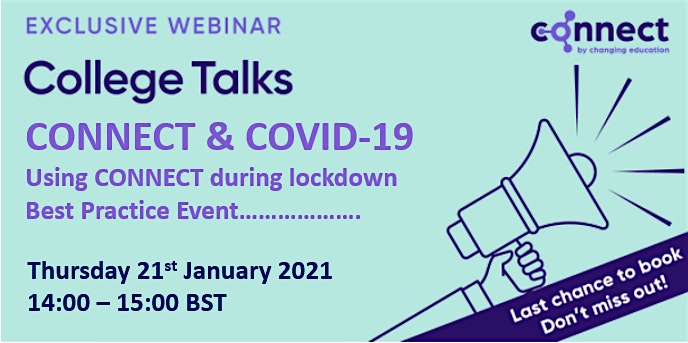 CONNECT & COVID-19 (Using CONNECT during lockdown)
CONNECT and COVID-19 (Using CONNECT during lockdown)
The Changing Education Group is proud to present a series of webinars to support you in making the most of our partnership whilst harnessing our leading software platform and mobile app.
Why should I watch the video?
This week's session will focus on getting the most out of CONNECT during the lockdown, and how specific functionality will help you prepare for meaningful work placements post COVID-19.
Our team of college ambassadors will be sharing best practices on how work-based learning teams can effectively deliver employer engagement, work placements, and risk management during this lockdown.
Key Areas:
• Employer Engagement
• Placement Opportunities
• Work Related Learning
• Preparing for a COVID Free Work-Based Learning Programme
We have received your contact details and request.
We are now reviewing it and will get
back to you within 48 hours.